Services Ending Soon
JetBlue to JFK ending in June, 2023
New Services Coming
Orlando daily starts June, 2023
Fort Myers twice per week January, 2024
Currently two flights per day to JFK
Schedule below updated March 2, 2023.
Schedules do change so check the JetBlue website to confirm.
6:05 AM Worcester to JFK at 7:18 AM
12:10 PM JFK to Worcester at 1:15 PM
1:43 PM Worcester to JFK at 2:47 PM
2:30 PM JFK to Worcester at 3:30 PM
Two flights per day to JetBlue hub at JFK gives you access to JetBlue entire route map.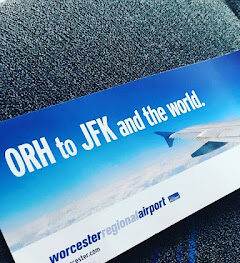 One Flight per day to Fort Lauderdale
Schedule below updated May 19, 2023
Check JetBlue website to confirm current schedule.
7:20 PM Worcester to Fort Lauderdale 10:30 PM
1:35 PM Fort Lauderdale to Worcester 4:25 PM