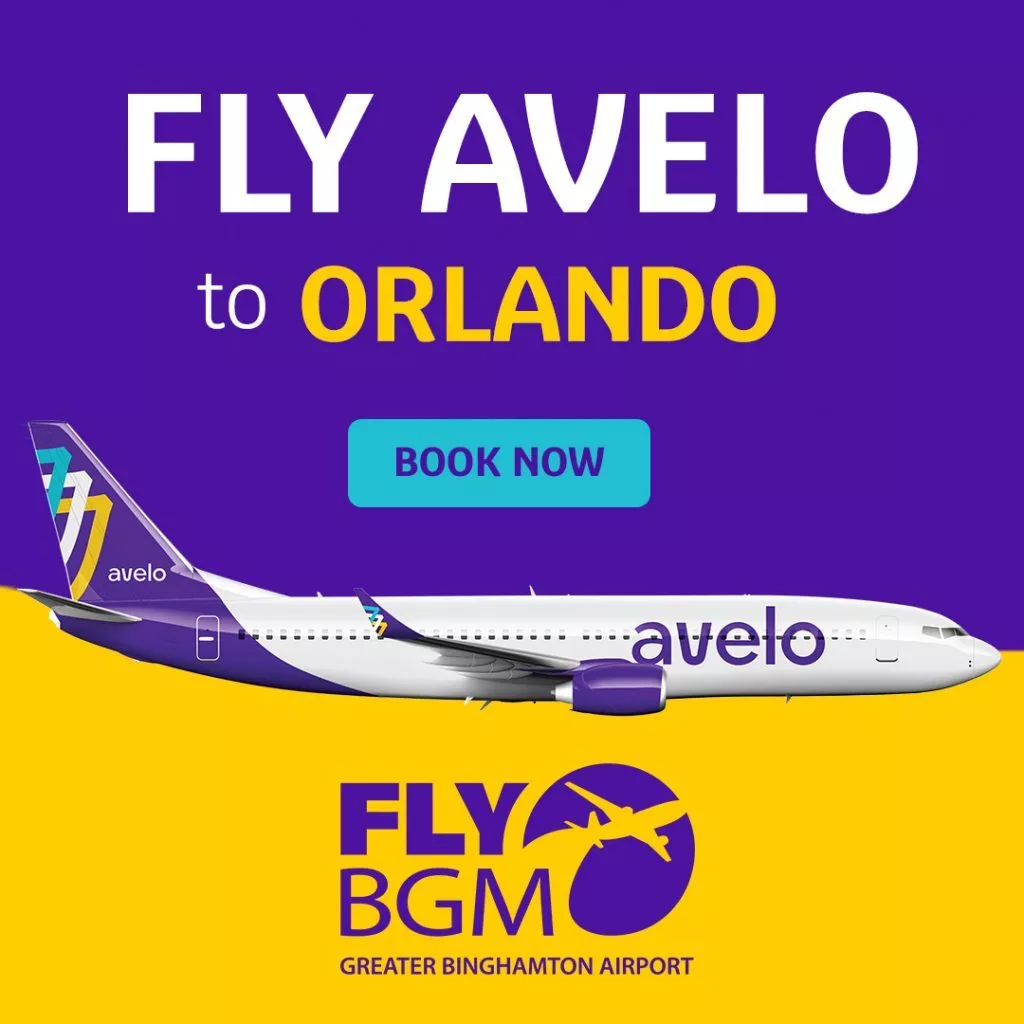 Avelo Has Started Orlando Flight From Binghamton
"We were looking for some new places, smaller cities that had didn't have much air service to begin with. And Binghamton really fits the bill. So we're excited to make Binghamton our first New York cities in the history of the company," said Travis Christ, Avelo Airlines head of marketing.
Worcester seems to fit the Avelo marketing plan?
Orlando would be perfect fit.
0
0
We have been thinking now for two years??? Could it really be two years??? That the next flight to be...
https://twitter.com/MayorJoyceCraig/status/1636041208769265671?s=20 https://twitter.com/news10nbc/status/1636038986354376704?s=20 https://twitter.com/flymemphis/status/1636013866852261889?s=20
https://twitter.com/FlyMyrtleBeach/status/1633126668062838784?s=20
https://twitter.com/AveloAir/status/1633845220394823685?s=20
https://twitter.com/flyBFM/status/1631685192652926979?s=20 https://twitter.com/MCO/status/1633136654457217026?s=20