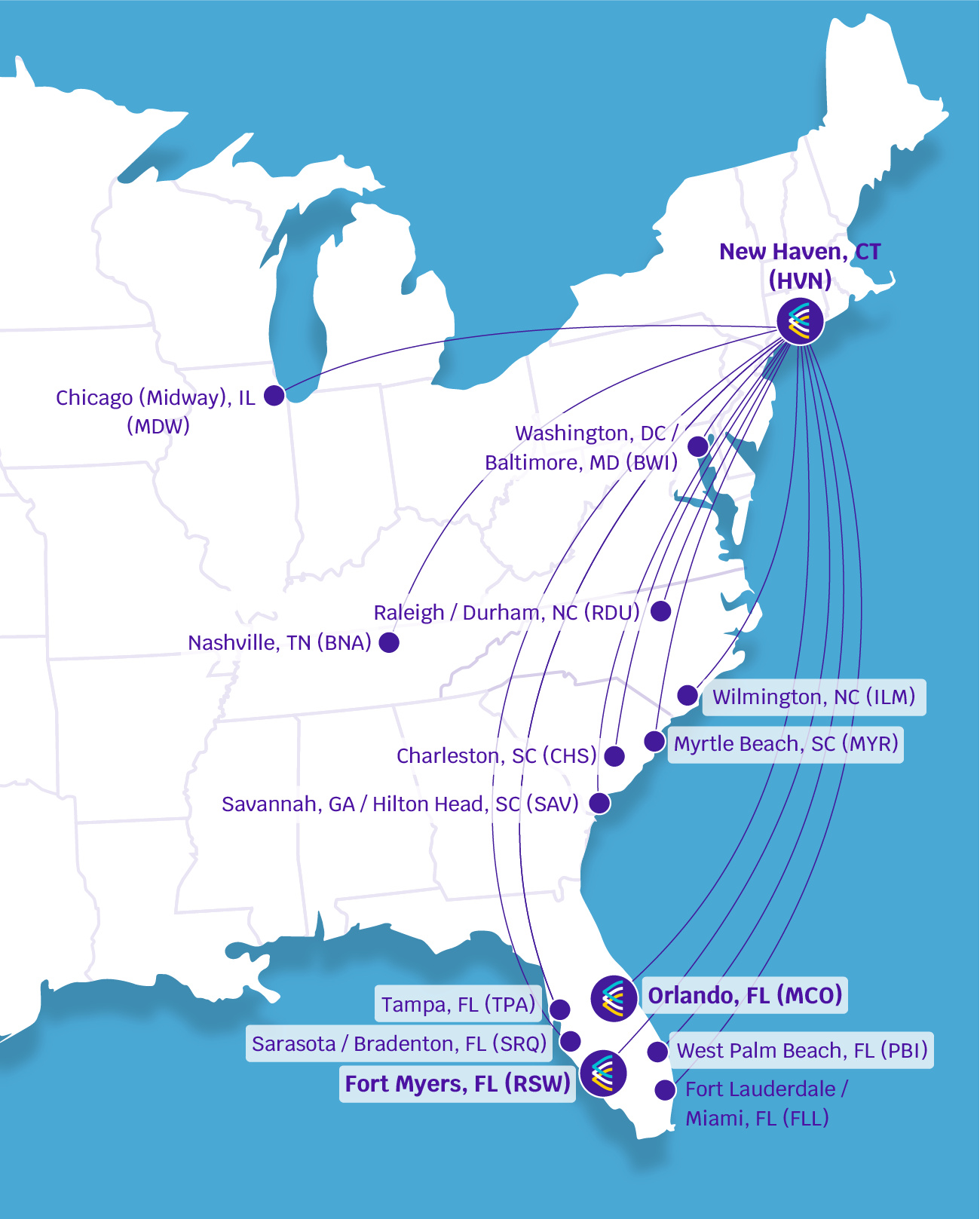 Here is the latest route map below. Would you have imagined Tweed would have all of these destinations five years ago? See no reason why Worcester could not have the same route map as Tweed.
We could start by adding Orlando next.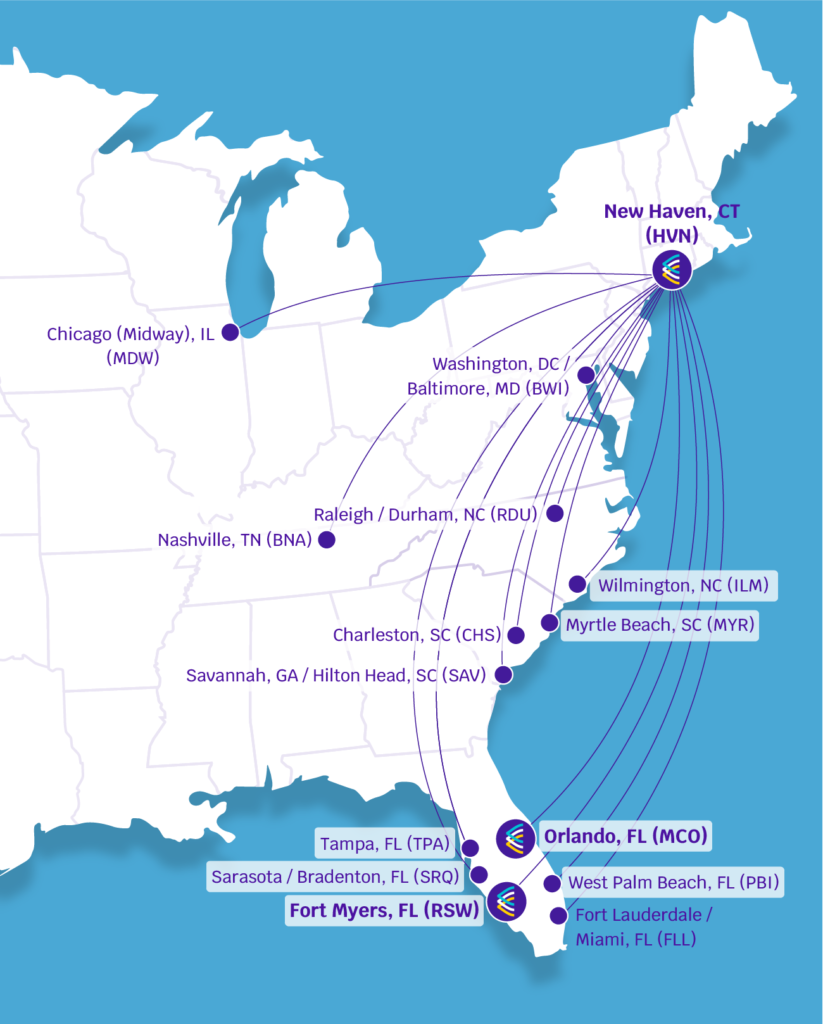 0
0
The more days that pass, the more we understand why JetBlue made their recent adjustments at Worcester. The investigation recently...